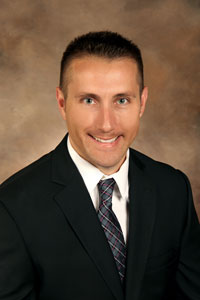 Joe Miller
Contact Information
Phone: (715) 832-0022
Cell: (715) 505-3092
E-mail: [email protected]
Having lived in Eau Claire since childhood I have a strong passion and great understanding of the local community. I attended North High School, earned a Marketing degree from Chippewa Valley Technical College and then went onto graduate from UW-Stout with a degree in General Business Administration.

After graduation I became a Buyer at Menards Corporation for six years before leaving to become a Property Manager and Real Estate Agent. My education, combined with work experience as a Buyer has provided me with an excellent understanding of how to negotiate pricing, which is incredibly helpful when finding clients the right property for a fair price.

Becoming a Property Manager has helped me gain a vast understanding of the Investment Property market in the Eau Claire area. When you work with me, rest assured you will have an expert on your side!

Search Our Listings
Search our commercial property listings with our easy to use property search.
Interested in Buying, Selling or Renting with Us?
Don't hesitate to give us a call to help you with your new commercial property!
Call us at 715-832-0022